This post may contain affiliate links. If you purchase something through the link I may receive a small commission at no extra charge to you. Thanks for your support! See my disclosure here.
Meal planning is hard work! Do you have a hard time figuring out how to prep for meals? I know I do! What should I make, how much should I buy?  How do I choose what to make? This is something I have struggled with for a long time.  When you are a working mom it's always nice to have some tricks up your sleeve.  Here are 5 meal prep ideas and a free printable planning sheet.
Sometimes it's hard to keep things simple.  Unfortunately, I'm good at make things more complicated. I like to cook, but during the week I need things that are quick and easy.  (This is one of the reasons I am so in love with my Instant Pot– it cuts my cooking time in half)
You can never have too many ideas, right?  I have a hard time coming up with what to make, so I thought I would round up some of the posts that worked the best for me.
I hope you find them helpful too! Enjoy!
If you have a favorite go-to-site for meal prep, I would love to hear about it! Us busy mamas need to stick together!
Ready, Set, Go!
Things you will need before you start:
Consider purchasing a food scale, like this one here
1. Tips on How to Meal Planning Prep
Thanks to Bella Forza Fitness for this post on Meal Prepping.  Learn all about how to get started, make a plan, choose different food options- protein, veggies, starch (lists included) and get started cooking.

2. 5-step Perfect Meal Guide
I absolutely love this infographic from Precision Nutrition! It shows you how to create the perfect meal, which is something I always try to remember while planning. I love that it tells you about all the different spices! I'm so glad I found this. Click on the link to see the website and print out a copy for your fridge or even better, take it shopping with you!
3. Busy Mom Food Prep
Over at Family Fresh Meals, Corey shares step-by-step meals that are fresh and easy to create. In this guest post by Sophie you will learn about how to start to meal prep and how to not get too overwhelmed with the idea of planning for a week. It's okay to start small.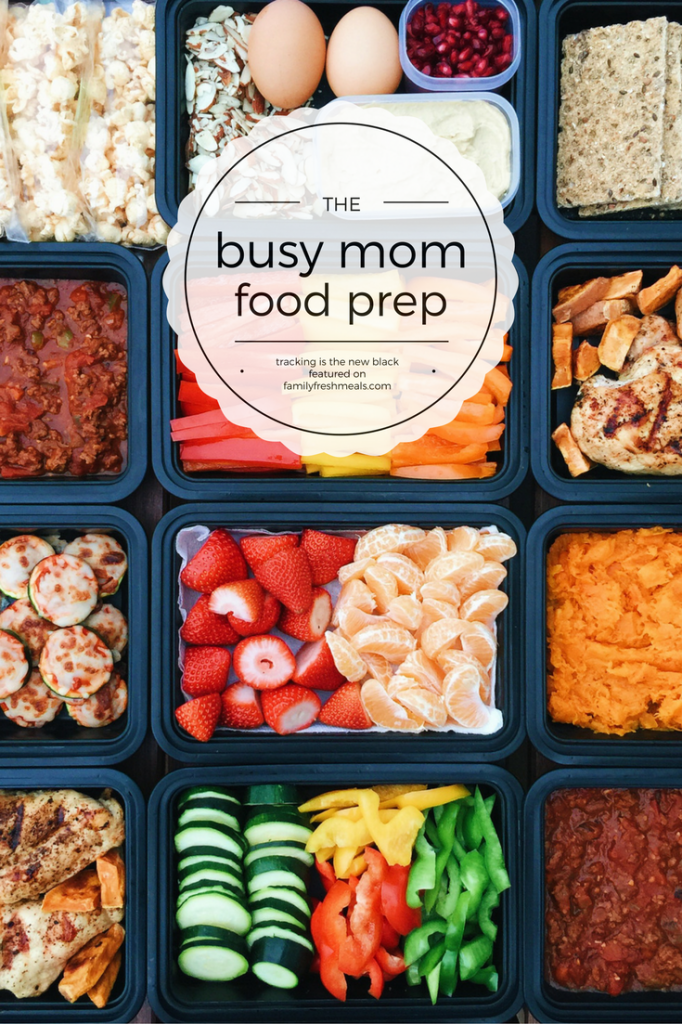 4. Meal Prep- 21 Day Fix
In this post by Beach Body you will find a list of healthy breakfast, lunch, dinner and snack ideas. I love how there are also pictures to go with all the ideas!
5. No-Cook Meal Prep
Here is another great post from Beach Body. There are some quick and easy ideas that will keep you out of the kitchen and the best part is these meals don't involve any cooking!  Save this one for a week when you just don't feel like standing over a hot stove.  I'm thinking I will try some of these this summer when it's hot out and I don't feel like cooking. No one likes to cook when its hot out!
 Click HERE for your Weekly Planning Schedule
How do you meal plan for your family?
Do you have a favorite site that you visit?